Mac Text Messaging Software For Multi Device
Mac Text Messaging Software for Multi Device sends your business advertisements to thousands of mobile users in a single shot at just a click of your mouse. Bulk SMS software allows you to save all sent text messages at user's PC for future references. Mac Text Messaging Software for Multi Device can automatically skip any duplicated mobile numbers while sending mass text messages connected with single or multiple GSM mobile devices.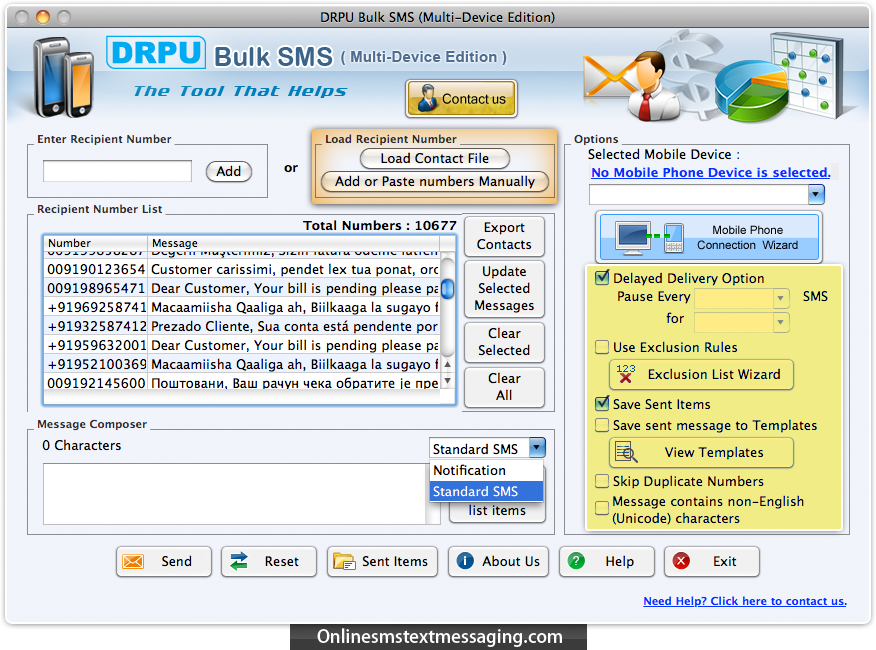 Key Features:
✔ Software enables user to broadcast group text messages of job alerts, seasonal greetings, promotional campaigns etc.
✔ Mac Bulk SMS for multi device broadcasting program facilitates user to connect multiple GSM technology based cell phone to Mac PC for sending unlimited text messages.
✔ Program offers highly interactive GUI interface so that novice user can easily understand working features and functionalities of software.
✔ SMS broadcasting program broadcast notifications as well as standards messages via Mac text messaging software for multi device.
✔ Mobile marketing program maintains list of contacts or groups during SMS broadcasting process using exclusion list wizard option.